$1 Billion+
Recovered for clients just like you
100+
Lawyers & staff fighting for you
6
Locations in Connecticut
#1 Focus
Getting you the compensation you deserve
TRUSTED Personal Injury & Car Accident Law Firm Serving Connecticut
Client Victories
We've Recovered Over $1 Billion for Clients
Just Like You

---
$17M
Rear-End Collision
Our client sustained a significant injury to his cervical spine after a rear-end crash. After receiving a low initial offer from the insurance company, we fought hard for our client to get him the settlement he deserved.
$4M
Medical Misdiagnosis
Our client's doctor misread an x-ray causing a delayed diagnosis of sarcoma, which resulted in our client's death.
$3.9M
Failure to Treat
Gastroenterologist and primary care doctor failed to treat or transfer our client who was hospitalized for GI bleeding, which resulted in our client's death.
$3.4M
Failure to Diagnose
Our client's doctors failed to diagnose him with abdominal cancer, resulting in his death.
$3.4M
Medical Malpractice
Our client suffered brain damage, paralysis, and speech deficits after undergoing a bedside procedure.
$3.3M
Brain Damage
Our client suffered brain damage after their breathing tube was misplaced.
$3M
Failure to Diagnose
Our client's doctor failed to diagnose Fournier's Gangrene, resulting in necrotizing fasciitis, sterility, abnormal gait, and muscle loss.
$2.6M
Personal Injury Resulting in Death
Our client, an innocent bystander to a bar room brawl, required surgery for a ruptured Achilles tendon. After the surgery, our client developed a pulmonary embolism, resulting in his death.
$2.5M
Gas Poisoning
Our client suffered from carbon monoxide poisoning with cognitive loss after an on-site contractor ran gas engines during business hours.
More Compensation & Less Hassle
Insurance Companies Aren't On Your Side
Insurance companies profit from denying your claim or giving you the least amount of compensation possible. At Carter Mario Law firm, you don't pay us anything unless we recover money for you, and we earn a % of the money we recover. We ensure you get the compensation you deserve!
You Deserve To Know How Much Your Case Is Worth
Don't let insurance companies decide the value of your case. Our experts will examine how much your case is worth, and our proven process considers your injuries' impact on your today and your future.
The Legal Process Shouldn't Cause Added Stress
Your case should be the least of your worries. Focus on healing, and our team will take care of the rest. Let our experts handle the legal process and get you the life-changing results you need.
The Quicker You Act, The Better
Delays in treatment could hurt your health and your potential legal claim. No treatment – no case! Hiring a lawyer will ensure you receive maximum compensation and protect your interests.
Injured?
Why Should you get Carter?
It matters who you get.
5 Factors to consider when choosing a law firm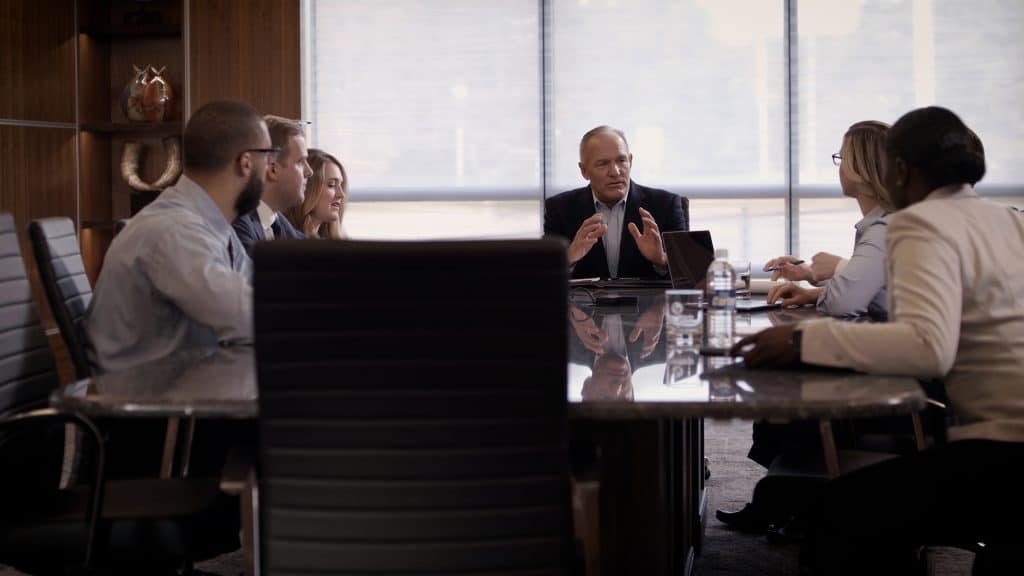 8-Point Guarantee
We want justice and what's best for you and your case. Here's our promise:
1

Zero Fee Warranty

Exclusive home of the Zero Fee Warranty: you pay nothing unless we win!

2

Walk-ins Welcome

We come to you and walk-ins are always welcome!

3

Prompt Responses

Same day call back or lunch is on Carter!

4

Detailed Attention

A team of 4 dedicated to you!

5

Always Available

No answering machines. We are open 24/7!

6

Easy Access

Online access to your file!

7

Regular Updates

You will receive frequent updates on your case!

8

Clients First

You always get more money than your attorney!
You Pay Us Nothing Until
We Win Your Case
Call (203) 876-2711 or Contact Us For a No-Obligation Case Evaluation. Our attorneys are standing by to evaluate your case, answer any questions, or discuss your next steps. Getting the compensation you deserve starts here!
Practice Areas
Our Experts Get The Results You Need
MOTOR VEHICLE ACCIDENTS
The car accident lawyers at Carter Mario have recovered millions for injury victims in CT. The firm is committed to making sure that its clients receive the maximum compensation for their injuries and damages. Carter Mario tirelessly fights for its clients' rights in court.
Personal Injury
The personal injury lawyers at Carter Mario have a distinguished track record of successfully securing their clients the compensation they deserve. Our team is dedicated, knowledgeable, and experienced in all aspects of personal injury law. We are committed to providing personalized, high-quality legal representation to each and every one of our clients.
Our Locations
Carter Mario Law Firm is here for you, no matter where you are! Choosing the right law firm to help you is one of the most important decisions you can make. For decades we have fought and won against big insurance, recovering over 1 billion dollars for our clients. With 6 fully staffed offices located conveniently throughout CT and close to major highways, we have Connecticut covered. We will also come to you if you can't visit us. If you're ready to get help, we're ready to get started! Call us now!
Our attorneys also serve all of Connecticut virtually, including the following areas: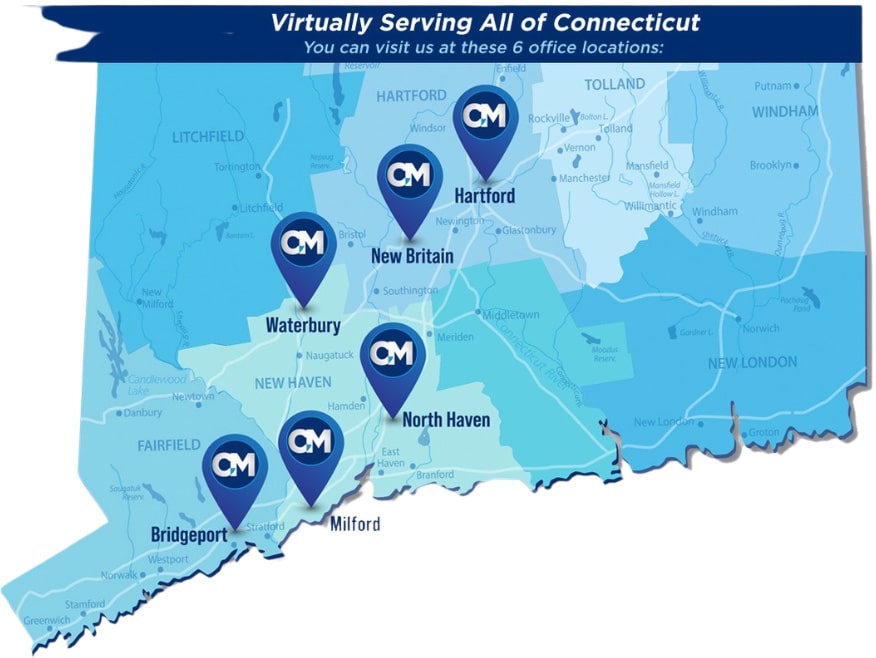 Client Testimonials
Such a great experience
"I had such a great experience with Carter Mario Law Firm. Everyone was amazing, helpful and comforting during this stressful time."
– Michelle P.
It felt really good to have someone
"My son suffered an injury after being hurt in a car accident, and it felt really good to have someone fighting for the person you love."
– Alex M.
Tough and fearless
"Look no further, you have found the best personal injury law firm in Connecticut. Tough and fearless, and I cannot think of anyone better to represent me."
– Phillip Y.
Attention to detail
"Look no further, you have found the best personal injury law firm in Connecticut. Tough and fearless, and I cannot think of anyone better to represent me."
– John L.
Took so much stress off of me
"When I had my work-related injury, Carter Mario took on the workers' comp insurance company that tried to belittle me and dealt with them, which took so much stress off of me. Thank you so much."
– Ruth H.
We're your personal injury lawyers
At Carter Mario Law Firm, you will find an experienced team of legal professionals committed to fighting on behalf of individuals who have been injured through no fault of their own. Day in and day out, our Connecticut personal injury attorneys believe in being a champion for others so that we can help injured victims and their families recover the compensation they deserve after a serious injury.
Client Testimonial Videos