CLIENT TESTIMONIALS
Real Stories From Real People
HEAR FROM PAST CLIENTS WE HAVE HELPED
The best compliment we can receive is a referral from our clients. The following are true testimonials, reviews and ratings left by our clients, and we would greatly appreciate you taking the time to write or place a review about our firm.
Please click on any of the links below to place a review. You can leave as many reviews as you like. You will need to sign in on each site to leave a review.
Such a great experience
I had such a great experience with Carter Mario Law Firm. Everyone was amazing, helpful and comforting during this stressful time.
Michelle P.
Bridgeport, CT
It felt really good to have someone
My son suffered an injury after being hurt in a car accident, and it felt really good to have someone fighting for the person you love.
Alex M.
New Britain, CT
Took so much stress off of me
When I had my work-related injury, Carter Mario took on the workers' comp insurance company that tried to belittle me and dealt with them, which took so much stress off of me. Thank you so much.
Ruth H.
North Haven, CT
Incredible help
Excellent client services and professional. The team has helped me incredibly throughout the aftermath of an accident from day one.
Jeremy G.
Milford, CT
Tough and fearless
Look no further, you have found the best personal injury law firm in Connecticut. Tough and fearless, and I cannot think of anyone better to represent me.
Phillip Y.
Waterbury, CT
Attention to detail
Look no further, you have found the best personal injury law firm in Connecticut. Tough and fearless, and I cannot think of anyone better to represent me.
John L.
Five-Star Team!
Carter Mario law firm was excellent. They treated us very kindly and always gave us updates. Our lawyer Katherine K. and her team were also excellent. They always sought the best ways to help us and keep us informed of everything that was going on. Katherine is very intelligent and hard-working, we appreciate everything her […]
Vero V.
They Work Hard For You
Great lawyers! They work hard for you. Thanks to Katherine and Paula! You guys are awesome and I can't forget Amanda. Thank you very much everyone!
Michael C.
Highly Recommend
Had questions in regards to my son's case! Carla Minniefield practice Leader is truly a very wonderful, intelligent woman who takes the time to respond back to all your concerns. Will highly recommend her to any of your loved ones.
Matthew L.
Takes the Time to Respond Back to Any Questions
Carla Minniefield practice leader is truly an amazing woman who takes the time to respond back to any questions.
Linda H.
Made Me a Priority
Carter Mario Injury Lawyers, this was the best decision I could've made. They made me a priority, made sure they worked hard for me to get what I deserved. All the staff at the Bridgeport location are absolutely amazing! No complaints towards anyone. You guys made the best out of a negative experience for me. […]
Tatiana O.
Bridgeport, CT
Thanks For Everything!
I Will Definitely Recommend Carter Mario For Anyone Who Needs The Fastest Service. Chace Was So Amazing ❤️ She Made Me Feel Like Family As Soon As Sat Down With Her, She Is One Of The Best I've Met. She Checked On Me These Last Six Months Was Hard But She Pulled Me Through .. […]
Laumna S.
Pleased With Outcome
I had a positive experience working with Attorney Andrew Bottinick at Carter Mario Injury Lawyers. Atty. Bottinick was very direct and specific about what my claim would involve and explained to me what I should expect to happen. He was very laid back, but professional which made me feel very comfortable working with him. I […]
Kathryn S.
Highly Satisfied
I had a horrible accident that ruined my back, the Carter Mario Family took absolute care of me and did everything in their power to make sure I was taken care of, my medical bills were paid because of them. All I had to do was focus on my recovery and they took care of […]
Samuel D.
Would Definitely Recommend
Using them for the first time and I have to say I'm very impressed with the level of service I'm receiving. Their very thorough and everyone I've had contact with has been very professional. Would definitely recommend.
Ralph D.
Knowledgeable, Friendly, & Extremely Helpful
Everyone at Carter Mario New Britain was knowledgeable, friendly and extremely helpful, but no one more so than my attorney Danielle Wisniowski! From the first time I met with her, to the last time when I signed my agreement and every time in between, she kept me informed of every aspect of my case either […]
Kelly D.
Great Firm to Do Business With
Been working with Mike Colon and his team for years, this is a great firm to do business with. Very attentive, quick to respond and A+ customer service.
Samuel C.
I Recommend Carter Mario
They jumped on my case and took away all the hassle of dealing with the insurance company. That in itself was worth going to them. They helped me get treatment and get better. At the end of the case, I was amazed at how much more I received vs. what the insurance company tried to […]
Dianna Y.
Treated Me Like Family
I would like to say that Carter Mario Lawyers did a fantastic job. They were very hospitable and extremely pleasant. I would recommend them highly. But most of all, I would like to thank Jessica Ayala and her legal team for their understanding and compassion during my entire legal process. Jessica and her team were […]
Tom T.
Would Use Them Again Without Hesitation
I had good a good experience with Carter Mario's office. They made me feel I was their top client at all times, even though I know my case was trivial compared to some. They always called me back. They answered my questions. The result they attained was more than fair and much better than what […]
Stephen C.
Una gran experiencia!
Tuve una gran experiencia con Carter Mario Law Firm. Todo el mundo fue increíble, servicial y alentador durante este momento tan estresante.
Michelle E
Fue reconfortante contar con la ayuda de alguien.
Mi hijo sufrió lesiones en un accidente de auto y fue reconfortante contar con la ayuda de alguien que luche por tu ser querido
Alex E
Me ayudaron a aliviar el estrés.
Cuando sufrí mi lesión laboral, Carter Mario se enfrentó a la compañía de seguro de compensación para trabajadores que trató de menospreciarme y lidió con ella, lo que me ayudó a aliviar el estres
Ruth E
Fuertes y valientes.
No sigas buscando, has encontrado el mejor bufete de abogados de lesiones personales en Connecticut. Tenaces y valientes, y no puedo pensar en nadie mejor para que me represente
Phillip E
Atención a los detalles
Lo que hace que Carter Mario se destaque por encima de todas las demás firmas es su atención al detalle y el interés personal que demostraron conmigo y con mi caso
John E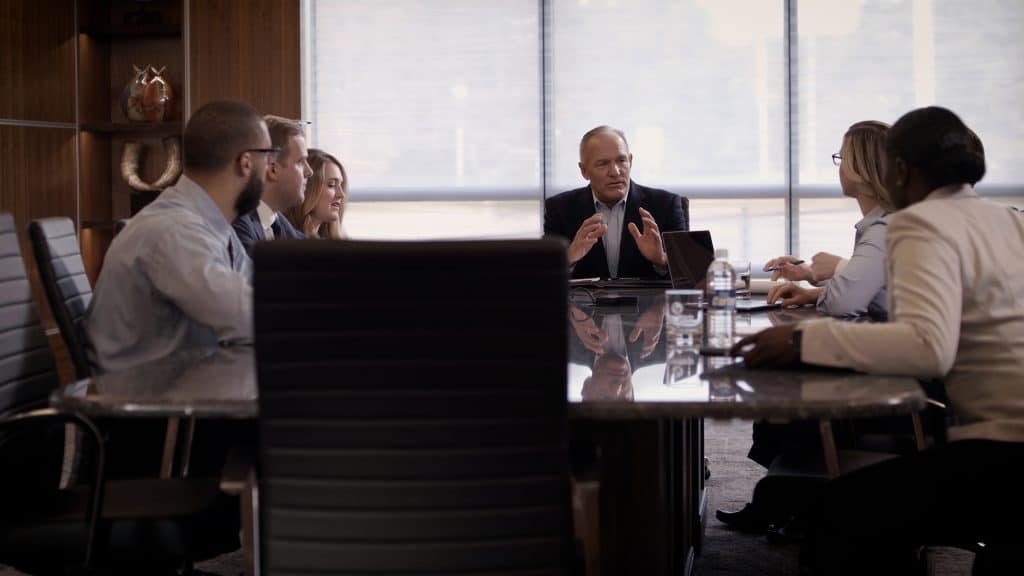 8-Point Guarantee
We want justice and what's best for you and your case. Here's our promise:
1

Zero Fee Warranty

Exclusive home of the Zero Fee Warranty: you pay nothing unless we win!

2

Walk-ins Welcome

We come to you and walk-ins are always welcome!

3

Prompt Responses

Same day call back or lunch is on Carter!

4

Detailed Attention

A team of 4 dedicated to you!

5

Always Available

No answering machines. We are open 24/7!

6

Easy Access

Online access to your file!

7

Regular Updates

You will receive frequent updates on your case!

8

Clients First

You always get more money than your attorney!
You Pay Us Nothing Until
We Win Your Case
Call (203) 876-2711 or Contact Us For a No-Obligation Case Evaluation. Our attorneys are standing by to evaluate your case, answer any questions, or discuss your next steps. Getting the compensation you deserve starts here!